Rubén Ayala
Guadalhorce Ecológico
Location: Alhaurín de la Torre in the Valle del Guadalhorce, Málaga
Products: Tomatoes, peppers, aubergine, courgette, cucumbers & papaya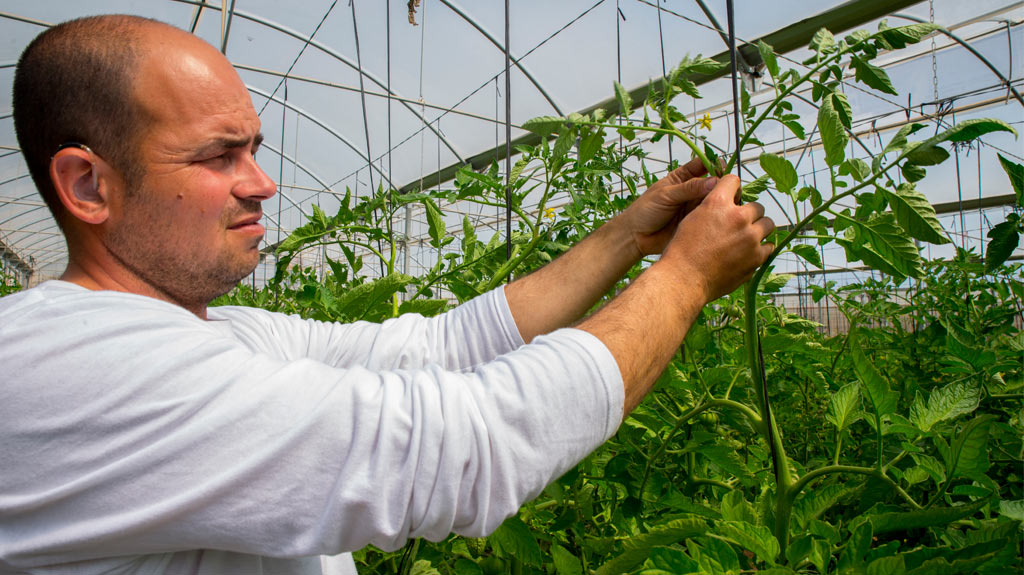 Following a long family tradition of working in the countryside, in 2012 we decided to install a greenhouse and begin growing a range of crops, supplying vegetables that are in high demand throughout the year.
Without much organic growing experience to draw on the beginning was not so easy, but little by little we became aware of other greenhouse projects in the area and thanks to our agricultural training, we can today say that we have a good knowledge and understanding of greenhouse farming; although as with most jobs, there is always much more to learn.
We rely on biological pest control, introducing and favouring "beneficial" insects and establishing an ecological balance within the greenhouse, without using any type of insecticide that may cause damage to friendly insects or plants. Another important aspect of our work is the commitment to diversity, plant associations and crop rotation, helping us to better manage our organic cultivation.
We are proud to be able to grow a range of different crops, throughout the year, that all consumers can enjoy.
Certified Organic Since: 2015
Type of producer: Family-run on 0.7 hectares
Employees: 2