Paco Moreno
Guadalhorce Ecológico
Location: Torrealquería, Alhaurín el Grande, Málaga
Products: Citrus (tangerine, grapefruit, lemons and lime) and some haas avocado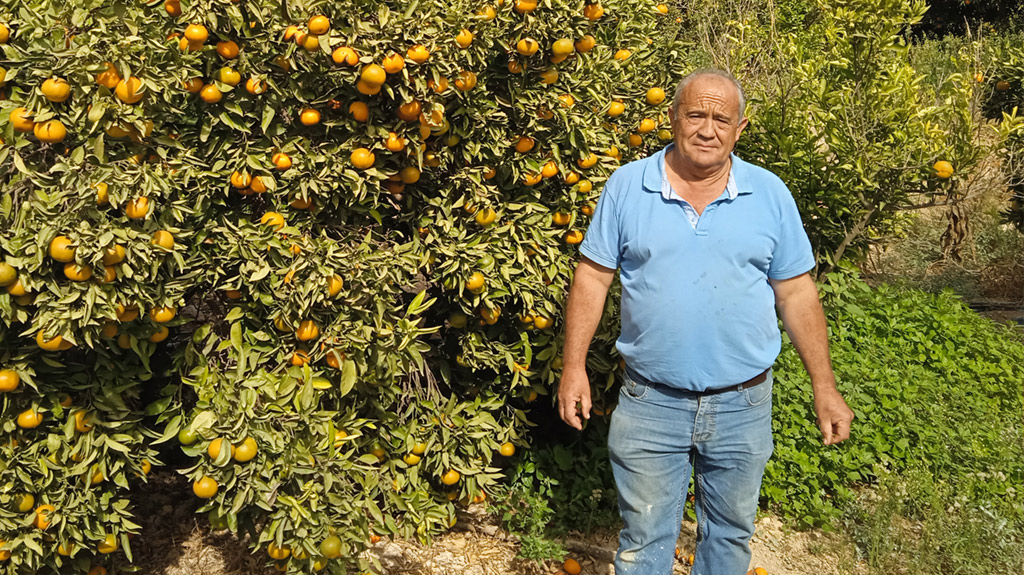 Paco originally worked in the textile industry, and when his business went bankrupt due to overseas competition decided on a change in direction. He learned the trade of organic farming in Álora and began implementing it on his farm, which has been certified organic since 2007.
Despite not working within the agroecology movement, Paco serves as an inspiration to older neighbouring farmers; his spreading of organic practices in this group of the population is an interesting source of new members for the Cooperative.
Paco usually supplies fruit on request, and would like to see a food system that allows farmers to sell their produce for more than minimal profit.
Certified Organic Since: 2007
Type of producer: Family-run
Employees: Two, plus two seasonal workers