Antonio Gámez
Guadalhorce Ecológico
Location: Coín in the Valle del Guadalhorce, Málaga
Products: Lemons & oranges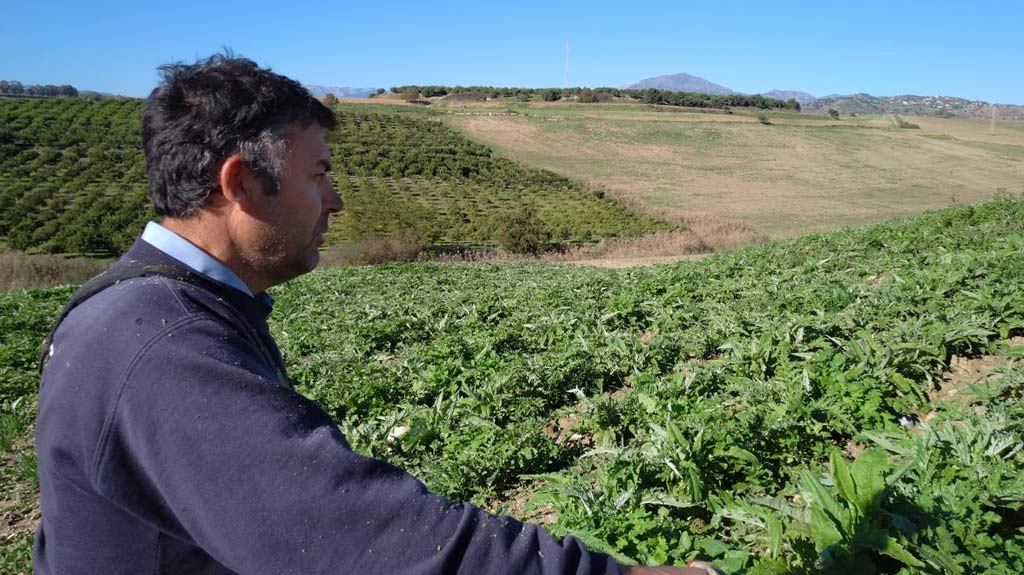 Antonio Gámez was born in his family farmhouse and to the present day the farm, inherited from his father, has never applied synthetic fertilizers. Farming is carried out using traditional techniques, so the process of moving to organic certification required little change in methods of cultivation.
Antonio has worked the land his whole life and today has one of the most varied organic farms in the region, mainly growing beans, artichokes, lettuce, broccoli, cauliflower, celery and fennel. He appreciates the value of an association of farmers, able to provide society with a wide range of products at different times of the year, while also allowing smaller farmers to find a place for more limited or diverse production. This relationship with the small farmer embodies the spirit of the Guadalhorce Ecológico cooperative.
As a farmer Antonio takes pride in providing local products for the whole of life, working in a way that respects the environment and with a faithful commitment towards the health of the end consumer.