Cristóbal Rueda
Guadalhorce Ecológico
Location: Alhaurín el Grande in the Valle del Guadalhorce, Málaga
Products: Apricots, Plums, Pomegranates, Persimmon, Quince, Figs & Brevas Figs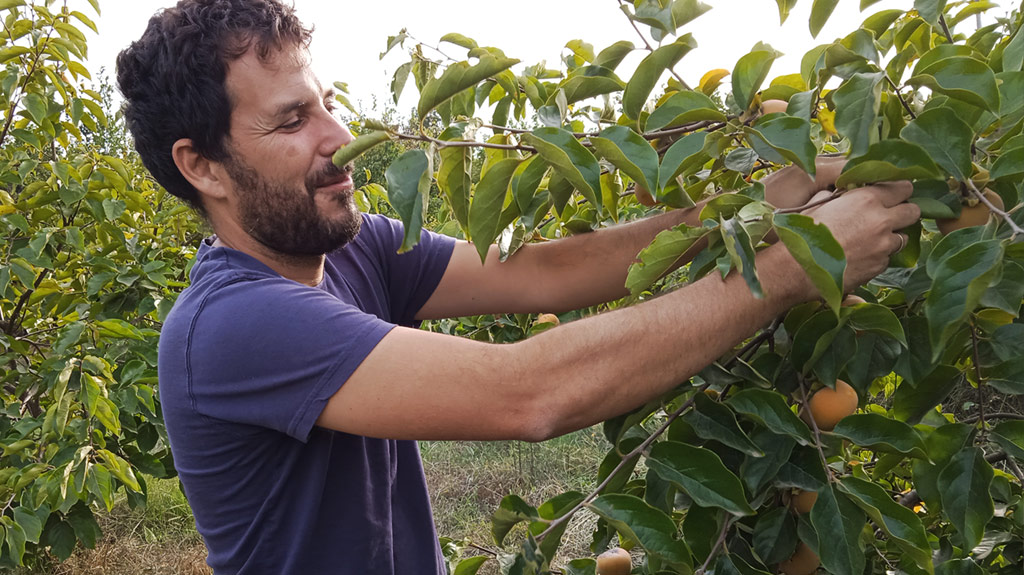 Cristóbal studied Agronomy at university, returning after he finished to begin working in the field with his father. With a deep knowledge of the region, the history of the Guadalhorce Valley and its fertile soil, and an awareness of the need for better care of the environment, he was convinced that the family farm needed to move its way of working over to organic production.
Today Cristóbal manages a variety of fruit trees using organic and regenerative methods, including pomegranates of different varieties, figs, apricots, quince, persimmon and plums. These are crops that find the right conditions in the Guadalhorce valley to bear fruit early, and can be harvested before the yearly attack of harmful pests. Fruit is picked to order when it's ripe, which means the freshest product with the highest nutritional value is delivered.
You could describe the way Cristóbal manages his orchards as "laissez faire"; he leaves the work of maintaining and regenerating the soil to nature, managing the land only by adding manure and mowing. An example of this is his "quince forest", where the hardy and productive trees are allowed to grow with little management.
Cristóbal is a member of the Guadalhorce Ecológico Association and the Guadalhorce Ecológico Cooperative – of which he is vice president – and works closely with fellow member Manuel Jiménez Perez. He combines farming on his own land with work designing and implementing irrigation systems.
Certified Organic Since: 2002
Type of producer: Family-run on 4 hectares, spread over different farms
Employees: Three, with 8 more seasonal workers for harvest