Cristóbal Rueda
Guadalhorce Ecológico
Location: Alhaurín el Grande in the Valle del Guadalhorce, Málaga
Products: Pomegranates, plums, apricots & quince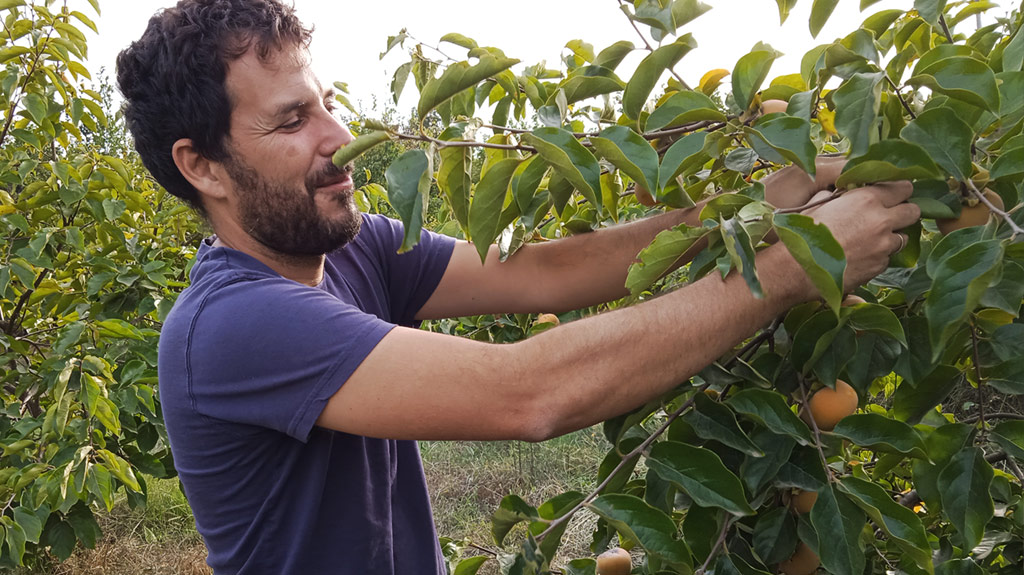 Cristóbal and Manolo are neighbours and both farmers, who decided to partner and manage their fruit trees in common since they both come from farming families and are field technicians.
They are dedicated to working with a wide variety of fruit trees, including pomegranates of different varieties, figs, apricots, quinces and persimmons, pears and plums; crops that find the right conditions in the Guadalhorce valley to bear fruit early and be harvested before the attack of harmful pests. Both share the conviction that fruit should be produced and marketed in an ecologically-sound way, going through as few hands as possible before reaching the consumer.
Cristóbal and Manolo believe in the cooperative because of the value it places on the work of the farmers – "the cooperative is of the farmers, and must work for the benefit of the same" – and for its focus on operating within an ecological framework, with respect for the land, its responsible use and the protection of soil and plants being the basis for each decision made.
Certified Organic Since: 2007
Type of producer: Small business on 5 hectares
Employees: 2