Antonio Carlos Calvo
VerdeMiel
Location: Priego de Córdoba in the Sierras Subbéticas Natural Park & Berrocal in the Sierra de Aracena and Picos de Aroche Natural Park
Products: Honey, pollen & other hive products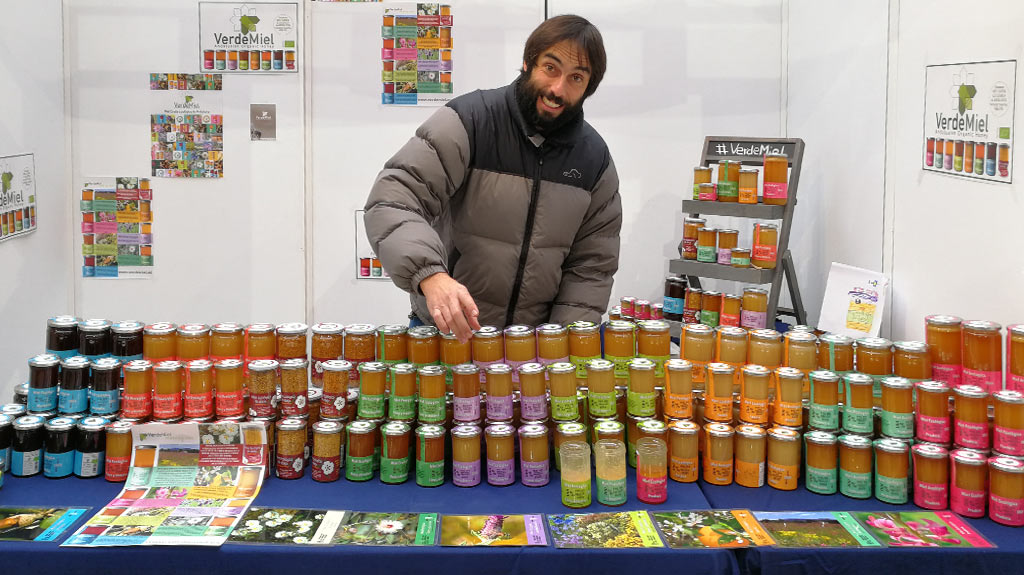 VerdeMiel was born out of a need to revalue the traditional trade of local beekeeping and help it regain its dignity. We protect the bee by producing high-quality wild honeys, spreading knowledge and offering the cultivation of honey to Andalusians. We have been working as beekeepers since the 1990s and have always relied on the wisdom and experience of our family (farmers for three generations). For us, beekeeping is the perfect combination of skills between artisan, biologist, botanist, entomologist and farmer.
Our honey is not subject to heat treatment or filtration during the extraction and conditioning process, which allows it to include all the richness, flavour and added nutritional value (pollen and propolis particles) that accompany the untreated honey itself.
All our hives are situated in completely natural spaces, free of contamination, and in most cases in protected areas of National parkland hosting great biodiversity. Our bees are not fed sugar, and any treatment that a hive receives is carried out using only substances already present in nature.