Francisco Sedeño
Guadalhorce Ecológico SCA
Products
Figs & open-air agriculture: carrots, onions, tomatoes, peppers, aubergine
Certified Organic Since
2015
Location
Alhaurín el Grande in the Valle del Guadalhorce, Málaga
Type of producer
Family-run on 1.25 hectares
Employees
2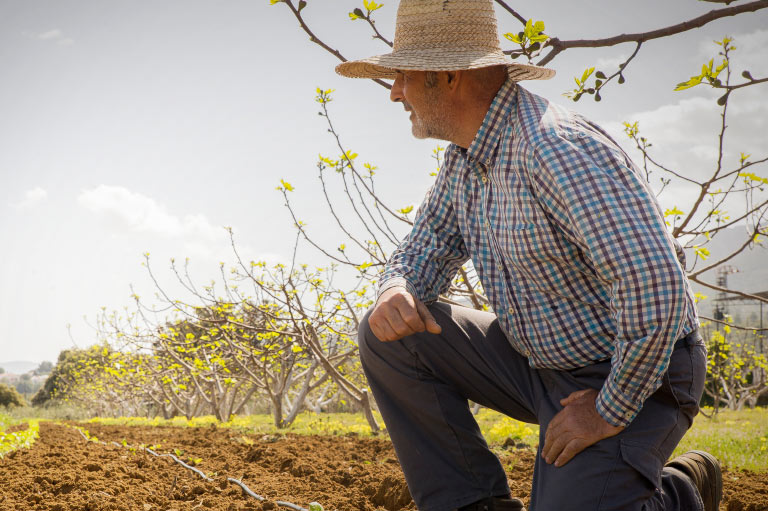 About Us and our Approach
The fig tree is a crop with a long history in the Valle del Guadalhorce. The Toro Sentado variety we cultivate on our farm provides two harvests: during the months of May and June the 'breva' is collected from the previous year's shoot growth, then after August figs from the current year's growth make for a second crop.
We have decided to produce our figs using organic cultivation not only for environmental and social reasons, but to ensure a safe working environment for our own health. Our project centres on the main pillars of ecological agriculture: healthy soil and healthy plants. Only by maintaining these two pillars can we obtain healthy food, even with the difficulties that come with using only organic production in the control of some widespread pests in the region.
Between our fig trees we grow a range of other seasonal crops, opting for local varieties adapted to our area, as we take advantage of the land on our farm and contribute to its biodiversity. We are sure that the best form of distribution for our products is through the short channels available from cooperative structures, or agricultural associations.