EcoIbericos
EcoIbericos
Products
Jamon, chorizo, salchichon & lomo from Iberian pigs (pata negra).
Certified Organic Since
2000.
Location
Puerto Moral, Huelva, Spain.
Type of producer
Family-run farm on 700 hectares of dehesa (oak forest).
Employees
Between 2 and 5, depending on the time of year.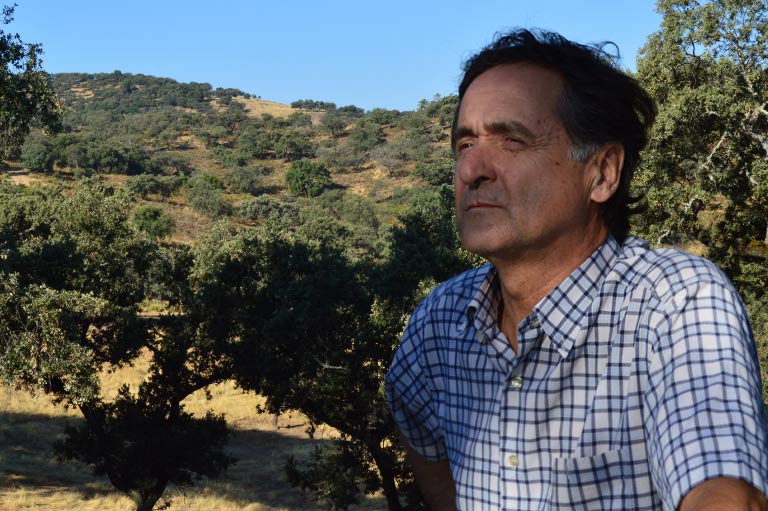 About Us and our Approach
In 1997 I decided to return to the family farm after a long absence, as my father was getting old. Since taking over I have dedicated all my efforts towards the fertility and health of the dehesa (the traditional Holm Oak forest of Southern Spain), and we have planted thousands of new trees on the land.
I have always been interested in natural medicine, homeopathy, permaculture and Biodynamics and I am convinced that through knowing and respecting the Earth, her cycles and her immense richness of life we can help create and maintain the health and equilibrium of all living beings – and the Earth herself. Living with the Earth, from the Earth and for the Earth: our products are full of love for the Earth, for our animals living in freedom and for the trees that feed them.
A forest that is inhabited, an ancient culture returning; a rural world that once again wants to see itself viewed with dignity.